U-Haul Moving Co.

"U-hauling" is widely known in the queer community as lesbians moving in together way earlier than they should. So we decided this was an opportunity to own that truth with a cheeky, self-aware campaign that spoke directly to that audience.


OOH // Product Extensions // Merch // Brand Partnerships




Student Work made at the VCU Brandcenter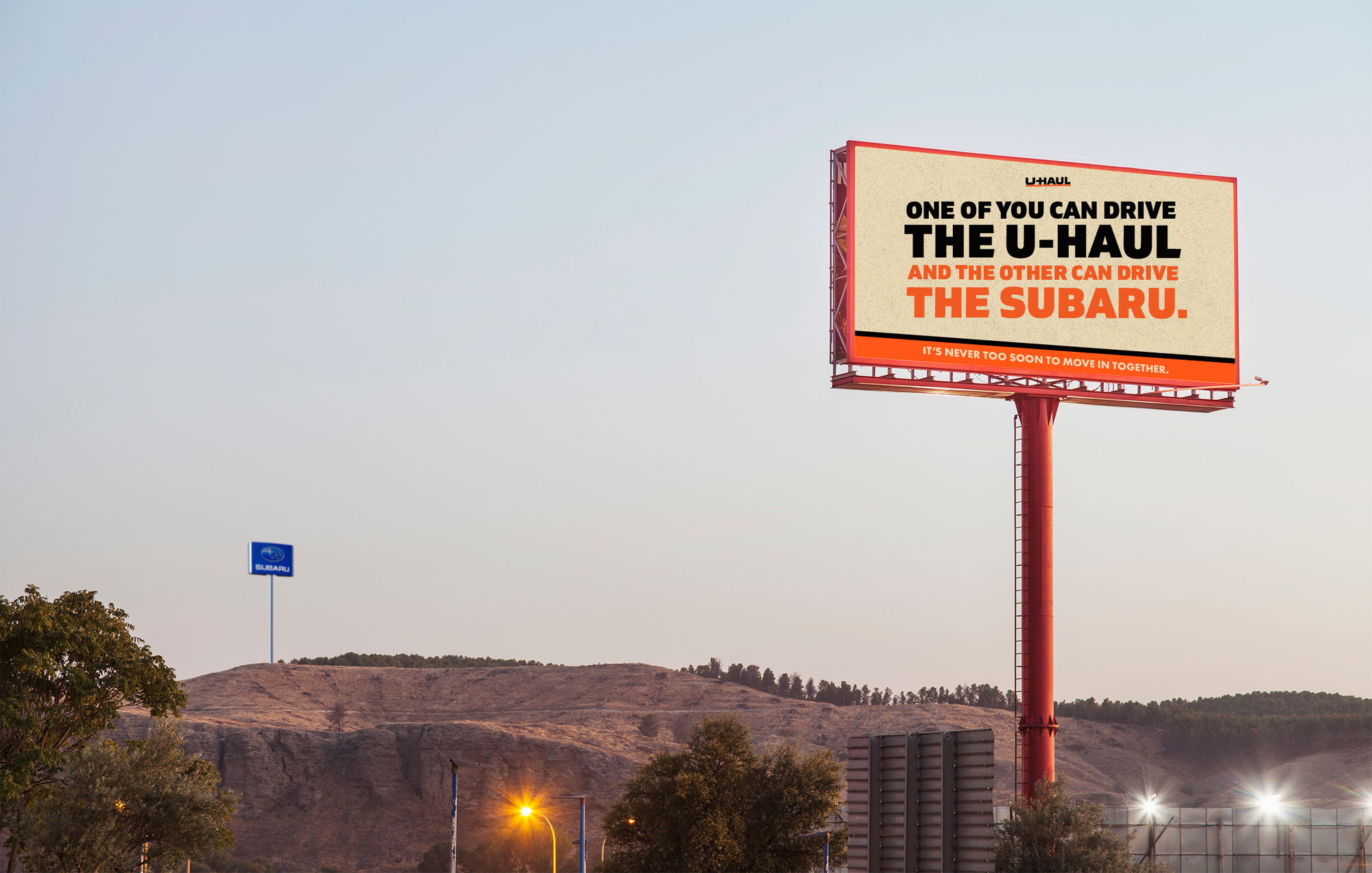 U-Haul Key + Ring Box
One question. Five words. "Will you U-Haul with me?"




The Inevitable Breakup Coupon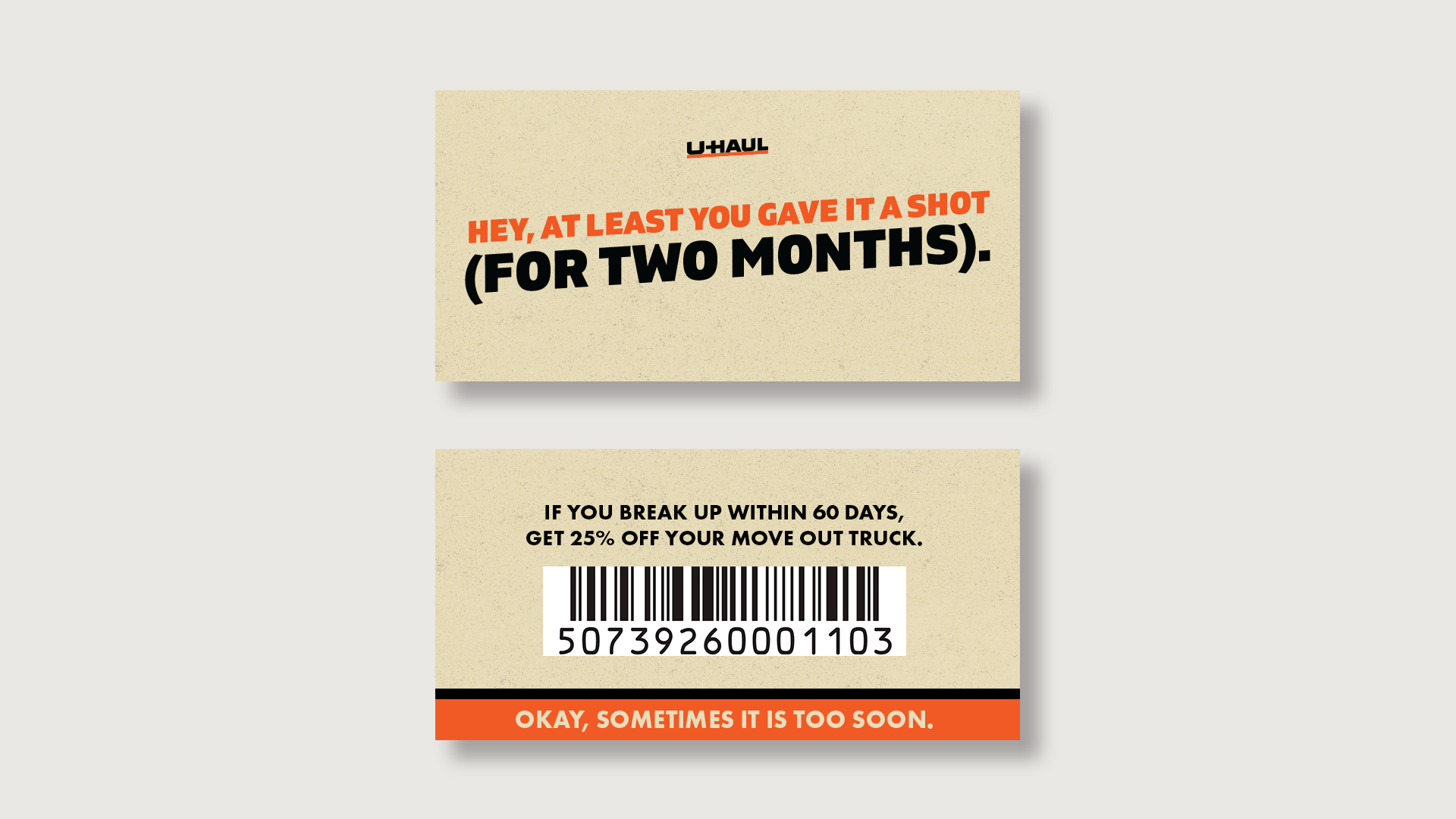 U-Haul Lifestyle Collection
Featuring classics like Doc Martens, flannels, and beanies



Cat Carrier
You know, the perfect carrier for the cat you and your girlfriend adopted after only two short weeks of dating!
U-Haul x CoStar App
Astrology + Lesbians = Your daily Gay at a Glance notification

U-Haul x NPR Tiny Truck Tour Series
The hottest summer concert series
Because too soon or not, nothing commemorates the official move-in better than this Just U-Hauled getaway truck!



Made at the VCU Brandcenter
Role: Art Director
CW: Ethan Fialk